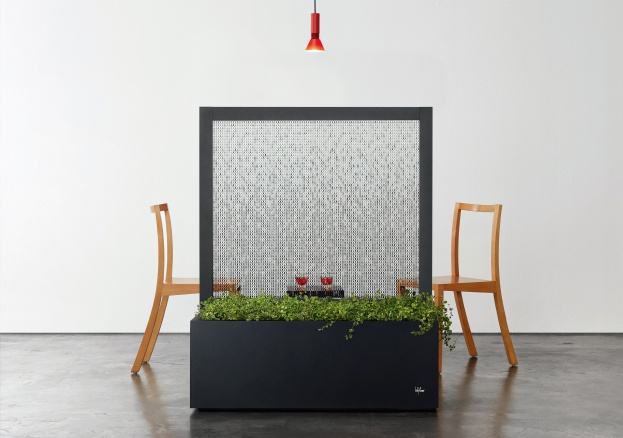 Kriskadecor and Hobby Flower join forces to create Boira, a product that takes a step forward providing an added value to a space separator. The collaboration between the two brands devises a collection that brings together the best of each and takes a leap forward in the design of the dividers.
Boira combines the utility and functionality of a separator, offering an innovation: the inclusion of natural plants. In addition to dividing, the Boira model creates a natural and lively environment with the inclusion of hydroplanters. The presence of plants creates a pleasant environment, which is able to adapt to different needs and spaces (offices, waiting rooms or private, for example).
This revolutionary collection combines functionality and design. Kriskadecor and Hobby Flower do not hesitate to bet on practical products, both in their use and their portability. In this sense, the Boira model is the perfect example of a versatile product.
The materials used in the Boira dividers enhance its ergonomic and efficient quality. Aluminum and stainless steel are very resistant over time, while offering a soft, friendly and balanced design. The vertical and horizontal lines that make up the Boira geometry stimulate a slender product with a flexible integration with its surroundings.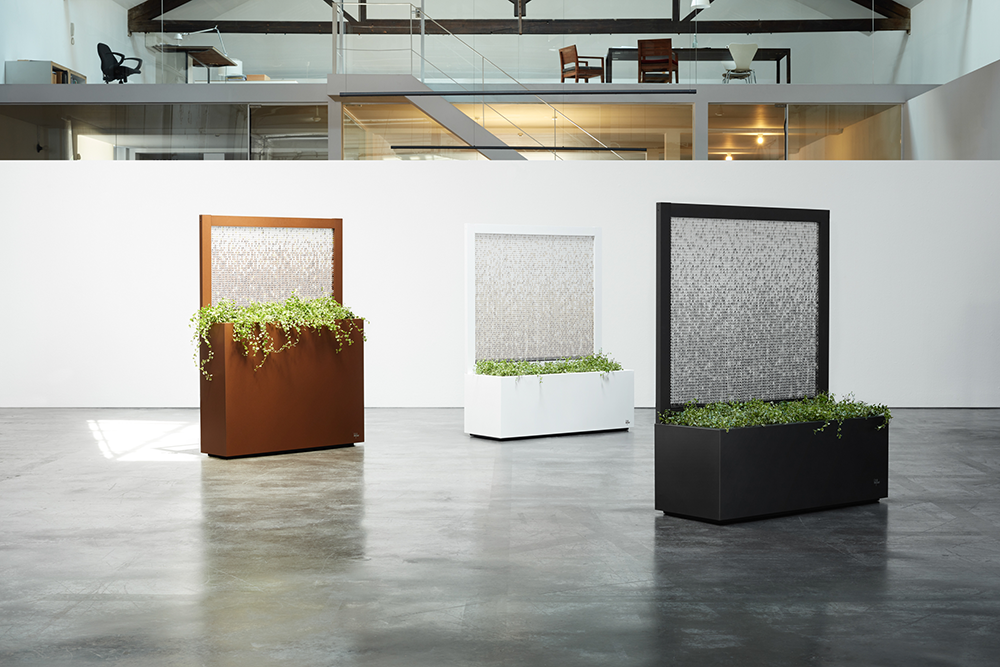 The innovative solution proposed by Hobby Flower, hand in hand with Kriskadecor, comes in multiple color options, which allow you to personalize the product and give it a personal touch. Boira can come in the colour white, lead and corten. The chain is also customizable, with plain or gradient designs in gold, silver or bronze tones.
It is no coincidence that Hobby Flower has opted to work together with Kriskadecor. The chain company has the firm mission of creating revolutionary, unique and original design solutions. Under the motto of designing as many solutions as the imagination can reach, Kriskadecor offers surprising results for facades, dividers, curtains and furniture.
If you want to continue discovering the characteristics and options of Boira and other Hobby Flower collections, you can consult our catalogue 2019.