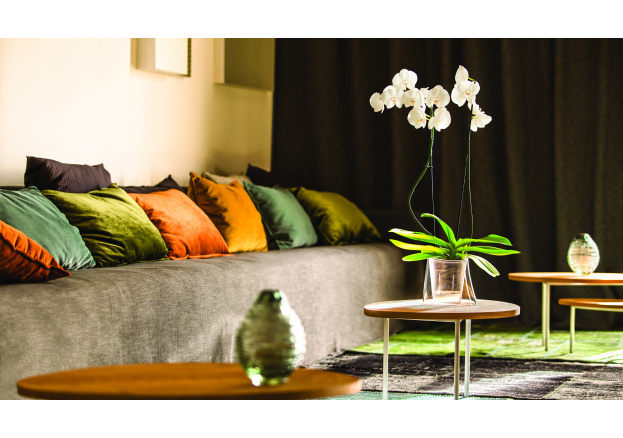 As the year begins, the networks and blogs will be filled with all the trends that we will see over the next twelve months. Below we leave you with the proposals that we have liked the most so that you can give a different touch to any space.
Dare to risk: one of the trends this year is a matter of attitude and is that it seeks everything that is risky, leaving the established as "decoratively correct". Doing so means being able to combine styles, materials, shapes, textures and colours - join the revolution and get a mood full of positive energy!
Betting on wood: although it is a trend that is always in the top mind of many designers, this time their goal is to seek with it unique spaces. To achieve this the key will be to focus on the extremes as dark woods almost black or the opposite, almost white. It also takes over walls, floors, furniture, ornaments and accessories.
Green as the protagonist: we know that the color of the year is "Classic Blue" but there is room for many more colors inside the house and that is that green comes stepping strong. Plants will occupy all the spaces in your home, especially in small pots and with plants that require little maintenance. With this you will manage to create a welcoming atmosphere, full of life at the same time.