The ambience and design of workspaces are becoming more and more important to companies, and recent scientific research proofs that having plants in the workspace has many more benefits than just the aesthetic ones for the staff.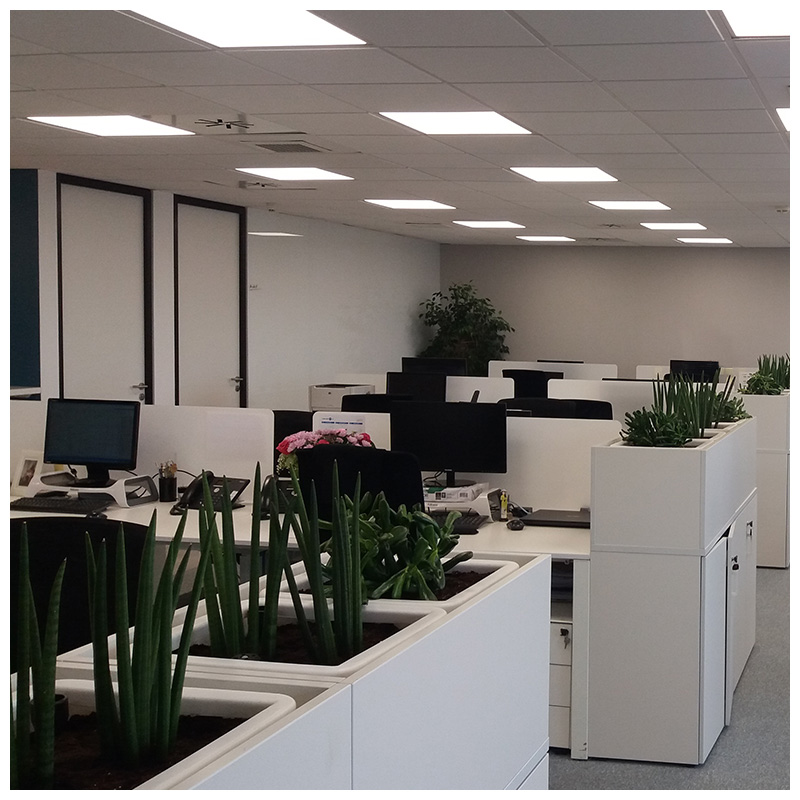 According to a study carried out by the School of Psychology at Cardiff University, offices with green plants have a positive impact on employees' mood, and provide greater concentration and productivity. As Marlon Nieuwenhuis -director of the study- explains, the increase of productivity is because plants can phisically, cognitively and emotionally involve the employee with his work. It is not the first study pointing in this direction, and in 2015 a study on the impact of biophilia in workspaces was published, led by Professor Cary Cooper, and whose results proofed that nature can have a great impact on the staff's well-being, productivity and creativity levels.
These benefits result in the ability of plants to oxygenate the environment and humidify it, to reduce floating dust, pollution and muffle noise. With a "green" work environment, employees feel happier and the big technological companies have already implemented this philosophy in their offices. Amazon, the monster of distribution, introduced over 3,000 plants in its offices in Seattle; and the software multinational Adobe has also implemented plants in its new Silicon Valley headquarters.
Join the green revolution and give your employees a more productive work environment with our hydroplanters.
#HobbyFlowerHydroPlanters
Specially designed to adapt to any environment providing it with a plus in style.
Check our catalog and increase your office's productivity with Hobby Flower!